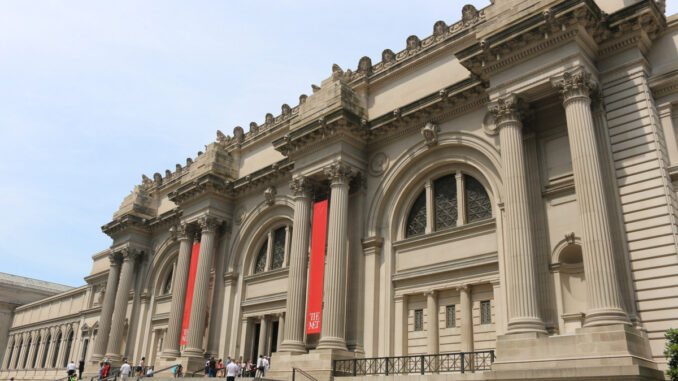 New York City's Metropolitan Museum of Art will start charging mandatory admission for out-of-state visitors.
Under the updated policy, which received approval from Department of Cultural Affairs, admission for residents of New York State and students from New Jersey and Connecticut will continue to be pay-as-you-wish, and visitors from outside New York State will be required to pay a mandatory admission fee.
The museum currently has suggested admissions prices, but visitors are not required to pay. The mandatory admission for visitors from outside of New York will match those suggested prices: $25 for adults, $17 for seniors, and $12 for students. Admission for all children under 12 will remain free, and special exhibitions, guided tours and gallery talks will also continue to be free with Museum admission.
"We are committed to achieving excellence in all that we do, and we are determined that the Museum will remain accessible to as many visitors as possible while it also thrives as a financially stable institution," Daniel H. Weiss, president and CEO of The Met, said in a news release.
The museum will start charging mandatory admission on March 1.
"The Metropolitan Museum of Art is an essential part of the fabric of New York City, and its mission to connect people to creativity, knowledge, and ideas is more important today than ever before," said New York City Department of Cultural Affairs Commissioner Tom Finkelpearl said in a news release. "This updated admissions policy will give the Museum a solid foundation to continue to grow its programming and engage New Yorkers from all corners of the city and visitors from around the world, while providing a unique opportunity to direct public resources to underserved communities throughout the five boroughs."