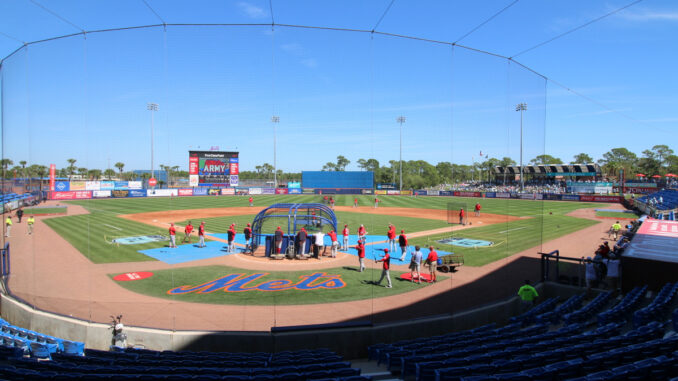 PORT ST. LUCIE, Fla. (defeo.biz) — It's not the blooming of the flowers of the budding of the trees that signals the arrival of spring. No, it's only spring when baseball returns.
After a long winter, hope springs eternal as teams return for spring training.
There are a thousand cliches, but they are all true. Everyone is tied. Everyone is in first. Everyone has their eyes on the ultimate prize.
For the minor leaguers in camp, there is the chance to make a name for themselves as they look to outshine their veteran counterparts and find room on the roster.
The same holds true for the fans. There's that first glance at the freshly cut grass. The first taste of the ballpark hot dog. And, for many, that first opportunity in the new year to heckle the opponent.
Spring training is a great way to welcome in a new season. Every year, teams make their way from northern destinations to warmer climates.
So should you.
People always think the blooming flowers or the budding trees mark the return of spring. They're wrong. Baseball marks the arrival of spring.