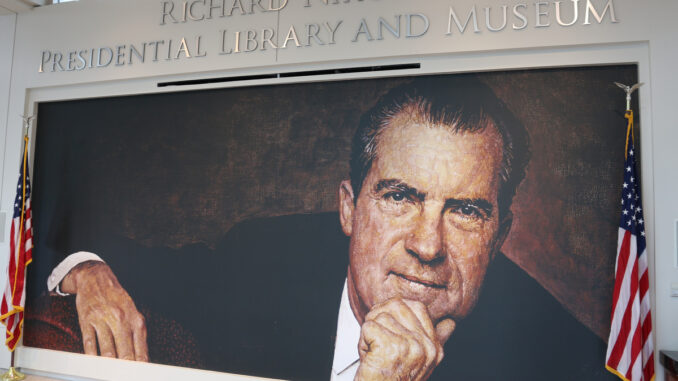 YORBA LINDA, Calif. — To many today, Richard Nixon is known as the only president to resign from office. That is a shame.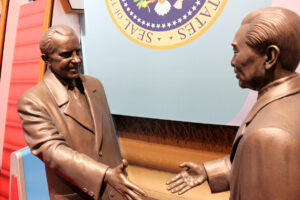 Nixon is one of the most intriguing politicians in American history. People who think the Nixon legacy begins and ends with Watergate are primed to miss so much of the 37th president's legacy.
That's where the newly refurbished the Richard Nixon Presidential Library and Museum can help paint a different portrait of a complicated man. No matter one's opinion of the president, it's hard to dismiss the fact he remains one of the most influential politicians of the 20th century, and his hand can be felt even to this day.
"A journey through the Library is a journey through the second half of the 20th century – an era that has been described as the age of Nixon," Nixon's daughter, Tricia Nixon Cox, said in a news release.
The newly refurbished library opened in October 2016 to rave reviews. The library, which first opened in 1990, touches on nearly every aspect of his career, including his tenure in Congress, as vice president and the events leading to his resignation in August 1974.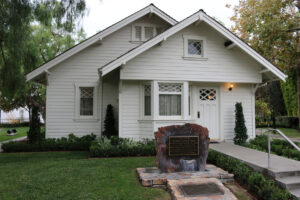 "Everyone has a one-dimensional view of Richard Nixon — Watergate, resignation and the end," USA Today quoted Craig Hanna, chief creative officer for the Thinkwell Group, which helped reimagine the overhauled library, as saying.
After watching a brief video, visitors are immediately thrust into the turbulent year of 1968. In March of that year, President Lyndon B. Johnson said he would not seek re-election, and the country was tearing itself apart as the Vietnam War raged on half a world away.
Nixon, a Republican, narrowly defeated Democrat Hubert Humphrey and American Independent George Wallace to win the White House.
Over the next five-and-a-half years, visitors learn, Nixon moved forward with an ambitious agenda — one that might seem slightly progressive compared to today's Republican Party.
"We've got a generation of guests that were either born after or know very little about this president," The Los Angeles Times quoted Bill Baribault, president of the Nixon Foundation, as saying. "…It's a chance to tell the complete story."
In addition to the museum, the library is home to the house where Nixon was born in 1913. Nixon's father, Frank, in 1912 built the house from a kit and grew lemons on the eight-acre plot of land before abandoning his farming pursuit after the future president was born; the family moved to Whittier in 1922.