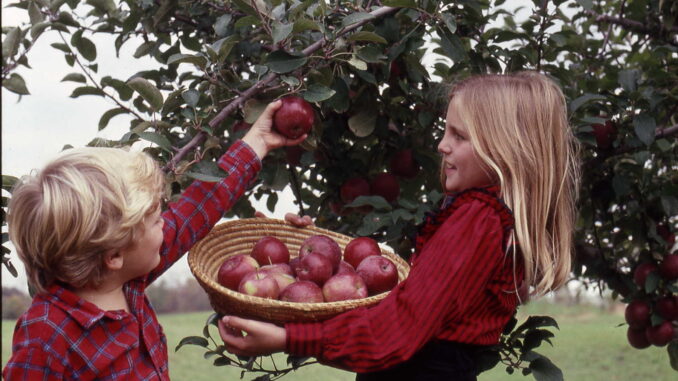 Apple growers in the Hudson Valley are opening their orchards to crowds looking to pick their own.
September is peak harvest season at the more than 1,000 acres of orchards in Orange County, N.Y. Located just 50 miles from Manhattan, these orchards produce more than 25 varieties of apples.
"The time is ripe to visit an Orange County orchard. It's a fun, affordable way to gather your friends and family together in the great outdoors," Orange County Tourism Director Susan Hawvermale said in a news release. "Bring the whole family for spectacular weekend events during the harvest season. Most of the orchards feature delicious, luscious apples from September through early October."
One of the largest festivals in Orange County, Warwick Applefest draws tens of thousands of visitors to the heart of Orange County's apple country each year. The event will be held Oct. 4.
For more information, visit orangetourism.org.