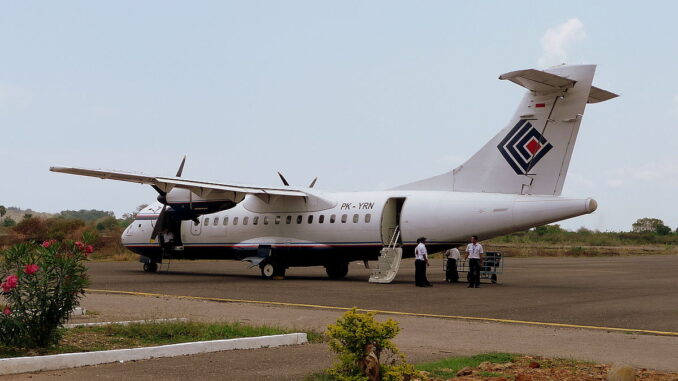 The wreckage of a passenger plane that crashed in Indonesia has been found, but weather appears to be hampering recovery efforts, according to news reports.
A Trigana Air Service ATR 42-300 apparently crashed on Sunday as it was approaching its destination in Oksibil, various media reported. The 27-year-old plane was flying from Jayapura with 49 passengers and five crew members on board, reports indicate.
The pilot apparently did not make a distress call before the plane went missing. Four people on board the plane were carrying $470,000 in assistance for the poor in the area, NBC reported.
Trigana Air Service has been banned from flying in European airspace since 2007, CNN reported. That is because the airline lacks proper oversight, the news outlet reported.
The Trigana Air Service crash is the latest in a string of air disasters in Indonesia, according to various reports.
In June, more than 140 people were killed after an Indonesian Air Force C-130 Hercules crashed shortly after taking off from Medan, Indonesia.
In December, Indonesia AirAsia Flight 8501 crashed into the waters off Borneo. The Airbus A320 was en route from Surabaya, Indonesia, to Singapore with 155 passengers and 7 crew members on board.