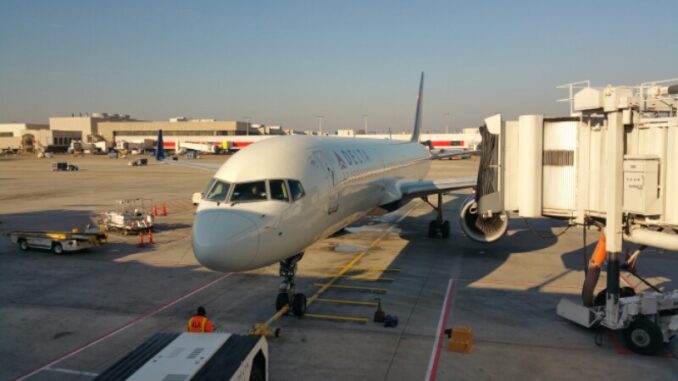 JetBlue Airways topped the American Customer Satisfaction Index, beating a slew of discount and mainline carriers.
The annual survey ranks airlines based on a number of criteria, such as on-time performance and lost baggage. The survey found that airlines as a whole have improved over the past year.
Overall, airlines received a score of 71 out of 100. That nears the high mark of 72 set in 1994.
"Airlines are doing a better job of getting travelers to their destinations on time, with less frustration over baggage," ACSI Director David VanAmburg said in a news release. "ACSI findings show that timeliness and baggage handling have improved, which is in-line with Department of Transportation data on reductions in both flight delays and baggage mishandling over the past year."
JetBlue topped the list with a score of 81 while Southwest Airlines came in second with a score of 78 while Alaska Airlines rounded out the top three with a 75. Delta Air Lines notched a score of 71 while American Airlines netted a score of 66.
Allegiant Air scored a 65, United Airlines earned a 60, Frontier Airlines picked up a 58 and Spirit Airlines notched a 54.
"Southwest appears to have successfully managed its AirTran acquisition, but its expansion into international travel may cause some turbulence ahead," Claes Fornell, ACSI Chairman and founder, said in a news release. "On the other end of the spectrum, Spirit may offer low fares, but its score reflects its minimalist approach to customer service."
While passengers said they were happier with many in-flight options, they noted seat comfort is the worst part of flying, the study revealed. Still, airlines rank among the worst industries measured by ACSI, topping only Internet service providers, subscription television and health insurance.