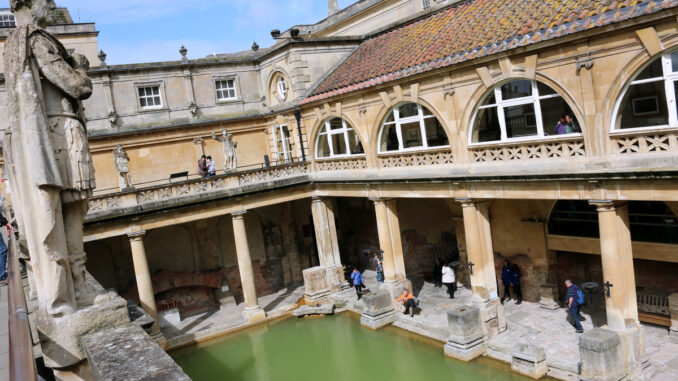 The historic city of Bath is a "leading light" in the international tourism sector, England's deputy prime minister said this week.
"We want to create a strong economy, to keep jobs in the area, invest in the area, and Bath is a leading light on the international tourism map," the Bath Chronicle quoted Deputy Prime Minister Nick Clegg as saying.
Clegg, a liberal democrat who has been deputy prime minister since 2010, was in Bath on a campaign stop. He called the Thermae Bath Spa the "jewel in the crown of the Bath tourism industry," the newspaper reported.
Located roughly 100 miles west of London, Bath is a perfect destination for a day trip from England's capital city. A tourist destination since the city's founding during Roman times, Bath today is home to roughly 80,000 residents and sees more than 4.4 million visitors annually.
The city, a popular destination for international travelers to England, has a rich and colorful history and is home to some of the most spectacular Roman ruins outside of Italy. Designated a World Heritage Site in 1987, the city may be the location where King Arthur in 500 AD defeated the Anglo-Saxons during the Battle of Badon.
Meanwhile, visitors to Bath are quite satisfied by their experience, according to a recent survey.
The South West Research Co. survey of 1,000 in person and 1,043 online surveys revealed visitors rated Bath a 4.43 out of 5, the Bath Chronicle reported previously. Roughly one in four visitors (24 percent) visit the city on a day trip while 55 percent stay overnight, the survey revealed.