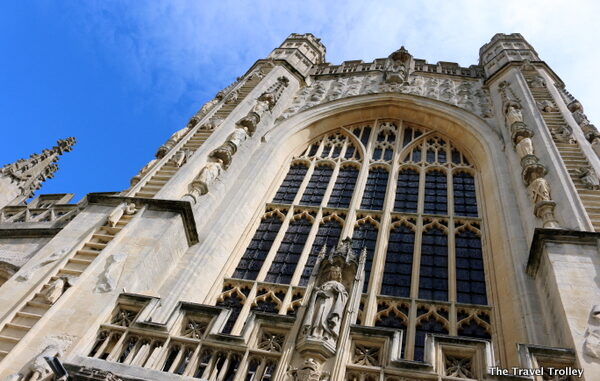 An anonymous donor who says the historic Bath Abbey is "a vital part of Bath's future" has given £1.5 million to help with a restoration project to stabilize the historic church's floors.
The money — roughly $2.2 million — will go toward the £19.3 million Abbey Footprint project. In addition to stabilizing the floor, which is crumbling from years of burials, the Abbey will use energy from the hot springs that run below to heat the building.
"This generation has solemn duty to ensure the Abbey is fit and able to carry out its service to the city and the community for the next hundred years," the donor said, according to a news release from Bath Abbey.
The donor said he was "much impressed by the care and the consultation which has been put in by the Abbey, which is such a vital part of Bath's future." In order to unlock a £10 million grant from the Heritage Lottery Fund, the Abbey needs to raise £7.1 million; the church has already raised £4.5, according to a news release.
"We are very grateful for this amazingly generous gift from one remarkable individual. It came in an ordinary-looking envelope, without pomp or fanfare, but the contents were just astounding," Laura Brown, appeal director for the Footprint project said in a statement.
"It clearly demonstrates the strength of feeling that the Abbey and its ministry inspires in people," Brown added."Thanks to our generous benefactorand the £1.1 million pledge by the Abbey's congregation and the Friends of Bath Abbey, we are now a huge step closer towards raising the match funding required to unlock the £10 million from the Heritage Lottery Fund."
The imposing Gothic abbey, a former Benedictine monastery, towers high above the Roman baths and the street below. Osric, King of the Hwicee, founded the parish in 675, and new churches were erected in the 12th century under John of Tours and during the 16th century.
One of the building's most unique features is the ladder of angels located on the west front. According to one account, Bishop of Bath Oliver King designed the ladder based on a dream he had about ascending and descending angels.