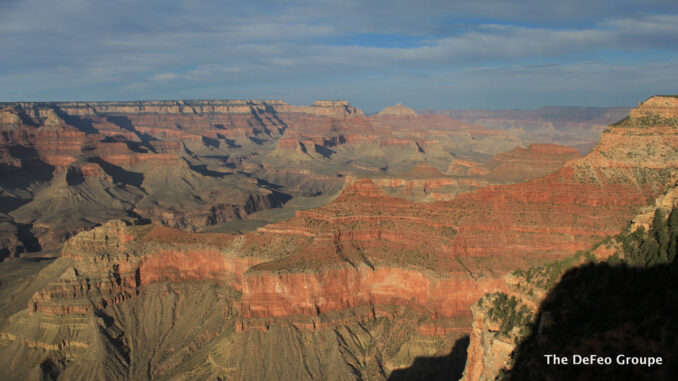 U.S. Sen. John McCain, R-Ariz., applauded the National Park Service (NPS) and the Federal Aviation Administration (FAA) on the announcement of a new program to incentivize the installation of noise-reduction "quiet technology" in air tour aircraft at Grand Canyon National Park.
The new "seasonal relief program" will allow air tour operators who voluntarily upgrade their aircraft quiet technology to transfer flight allocations that go unused during slower winter months and apply them to busier summer months. According to NPS, this new incentive has the potential to add approximately 3,700 flights beginning in summer 2015 in the Dragon-Zuni flight corridor, a popular scenic flight path that is designated for special use by the air tour operators.
"This is a major step forward for promoting tourism jobs in northern Arizona and enhancing the soundscape at Grand Canyon National Park," McCain said in a statement. "Air tours provide a unique sightseeing experience for people who might otherwise not be able to visit the Grand Canyon, particularly the elderly and the disabled. These added flights will support tourism opportunities while placing Grand Canyon National Park on a path to achieve the goal I established in the 2012 Highway Bill that all air tour aircraft be equipped with quiet technology within the next 15 years."
In 2012, Congress enacted the Highway Transportation Bill ("MAP-21"), which directs the NPS and FAA to implement an aircraft noise-reduction program at Grand Canyon National Park. Both agencies are required to promote the use of quiet technology aircraft by increasing allocations to operators who install noise-reduction systems, provided that it does not increase overall noise in the park.