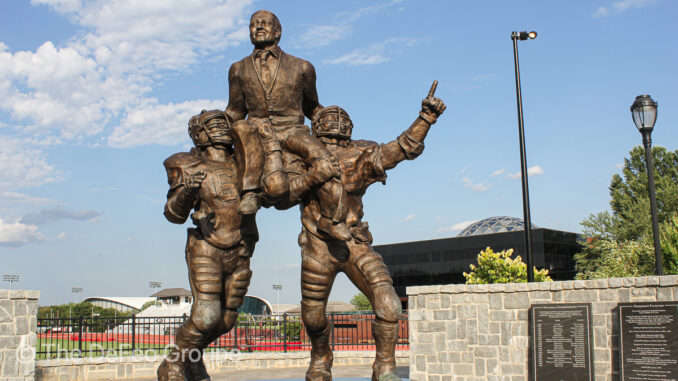 Legendary University of Georgia running back Herschel Walker is opening a new restaurant in Athens, Georgia, the Athens Banner-Herald reported.
Herschel's Famous 34 Pub & Grill is expected to open by January on East Clayton Street in downtown Athens, the newspaper reported.
Walker played for the Bulldogs from 1980, the year they won the national championship, until 1982, when he won the Heisman Trophy. Walker was an All-American each of the three years he played for the Bulldogs and rushed for 5,259 yards and 49 touchdowns.
"We are excited to open the first Herschel's Famous 34 Pub & Grill in Athens where I have many fond memories of my time at the University of Georgia," the Athens Banner-Herald quoted Walker as saying in a statement.
After turning pro, Walker won USFL rushing titles in 1983 and 1985.