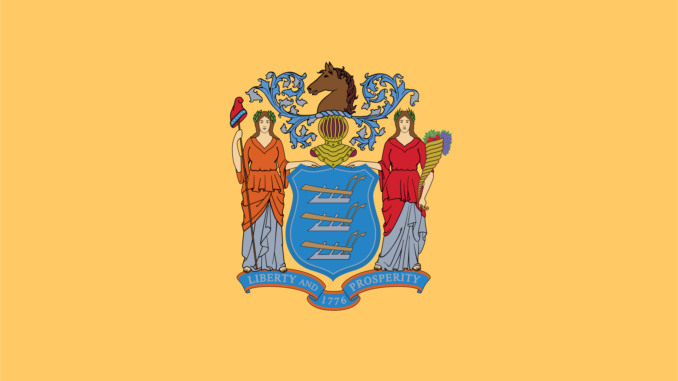 (The Center Square) – The New Jersey State Policemen's Benevolent Association (PBA) wants a restraining order to stop an executive order mandating state and county correctional police officers receive their COVID-19 vaccinations and boosters.
Last week, Gov. Phil Murphy, a Democrat, signed Executive Order No. 283 mandating up-to-date COVID-19 vaccinations and boosters for workers at health care facilities and high-risk congregate settings, including jails and prisons.
Under the new mandate, unvaccinated health care workers have until Jan. 27 to receive their first vaccine dose and Feb. 28 for their second. Unvaccinated workers in high-risk congregate settings have until Feb. 28 to receive their first jab and March 30 for their second.
Additionally, health care workers have until Feb. 28 to receive the booster, while high-risk congregate workers have until March 30 to receive it. Workers who aren't eligible to receive the booster until after the mandated dates have three weeks from their booster eligibility date to receive the additional dose, Murphy said previously.
"When one reads and truly thinks about what's in this Executive Order, it's quickly discernable that this matter is not just about the virus and vaccines," Frank Crivelli, an attorney representing the PBA, said in a statement. The PBA said it is acting on behalf of 28 of its local unions.
"There is a lot more to it to include the scope of the Governor's Executive Power and the question of the State's ability to intrude into one's personal medical decision-making abilities," Crivelli added. "These issues are important to not only these Correctional Police Officers, but all of the citizens of New Jersey."
A spokesperson for Murphy declined to comment to The Center Square on the request. The PBA said a judge is expected to hear arguments on Feb. 7.
"Corrections officers know that the new vaccine mandate puts their safety at risk if they don't have enough staff to keep our prisons under control," state Sen. Michael Testa, R-Vineland, said in a statement.