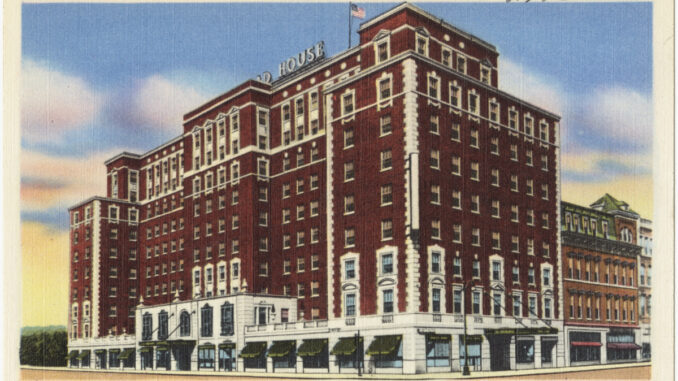 CHATTANOOGA, Tenn. — A portion of the renovated Read House hotel in Downtown Chattanooga has reopened for business.
Avocet Hospitality Group, an owner and operator of independent hotels, purchased The Read House in 2016 and started the $27 million renovations in late 2017.
The hotel has two buildings. The Read House dates to 1926, while a second building — The Manor Building — dates to 1964.
"As we researched the history of The Read House, it became apparent that this was the premier place for social gatherings and lavish parties during the heyday of the hotel," Jon Weitz, president and owner of Avocet, said in a news release. "Almost everyone had a great story of a celebration that had occurred at The Read House. These stories made us realize that The Read House needed to be reborn as a Roaring 20s hotel – Gatsby style."
During Phase I of the renovation, the historic structure was closed while all rooms were completely rebuilt with all new layouts, walls, plumbing, electrical, technology, and furnishings. The public areas, including the grand lobby, Silver Ballroom, and the Green Room were meticulously restored to retain the historic nature of the hotel.
The entire Read House contains 242 guestrooms and suites, 141 of those rooms have been completely renovated in the historic tower. The remaining 100 rooms housed in The Manor Building will be renovated during Phase II – slated to start before 2019.
With the renovation, the hotel entrance returned to MLK Boulevard.