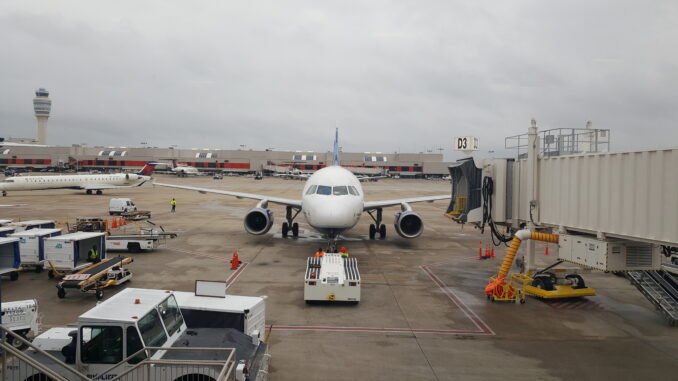 A federal judge has ordered the Federal Aviation Administration (FAA) to look at regulating the size of airline seats, according to various media reports.
Seat sizes on airplanes is a constant political discussion point. Members of Congress regularly introduce measures to mandate seat sizes.
The average distance between rows of seats has dropped from 35 inches before airline deregulation in the 1970s to about 31 inches today, according to one source. The average width of an airline seat also shrunk from 18 inches to about 16 1/2 during that time.
"This is the Case of the Incredible Shrinking Airline Seat," Bloomberg quoted Judge Patricia Ann Millett as writing on behalf of the three-judge panel. "As many have no doubt noticed, aircraft seats and the spacing between them have been getting smaller and smaller, while American passengers have been growing in size."
Flyers Rights filed suit in the U.S. District Court in the District of Columbia after the group petitioned the FAA to review seat sizes. The federal agency declined to take action on its own.
The FAA said it is reviewing the ruling, according to news reports.