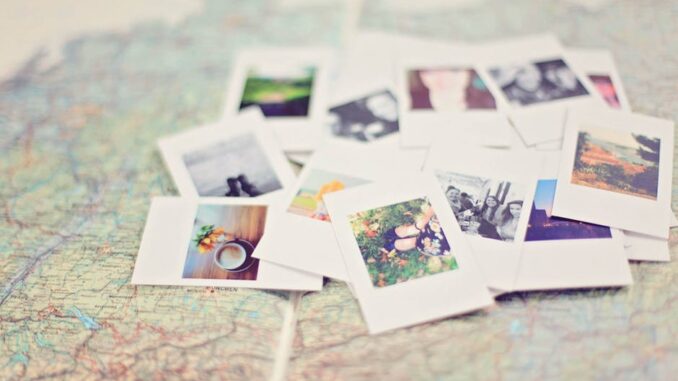 One of my favorite ways to find inspiration is travel. There's something about the disorientation and magic of a new place that allows me to see things more clearly or in a completely different light.
Travel is good for the mind, body, and soul, and the memories made are more valuable than any material possession. And in addition to being inspiring, traveling is a great reminder that no matter how different we may seem, we're all very much the same at heart.
That's why I've made it my mission to cram as much traveling into this one life as possible. I've been lucky to be able to see the world for business, education, and for personal fun, and on my many travels, I've picked up a few important insights (some of which I learned the hard way).
So before you set off for your next destination this summer, check out my hard-won travel tips, below, that will help you get the most out of your trip.
Pack light. You never end up wearing as much as you think you will, and getting around is easier (and more enjoyable!) when you don't have to lug a heavy suitcase with you.
Be flexible and open-minded. Plans change. Weather is unpredictable. Things happen that you can't foresee or control. Accept these facts of traveling and the whole world opens up to you. Often the greatest adventures come from spoiled plans!
Dress in layers. Being out from morning to night means your outfit needs to adjust along with the changing temps. Light layers ensure you'll always be dressed for the weather, and they're easy to stow or carry when not in use.
Learn common phrases. If you're heading someplace where you don't speak the language, try learning a few key phrases before you go, including greetings, how to ask for directions and where the bathroom is, and a few other basics.
Research local customs. The best part about travel is encountering new cultures. But don't assume everyone is like you. Put a little effort into learning local customs, as well as what may be considered offensive or rude.
Bring an extra battery or portable charger. There's nothing worst than when the perfect photo op presents itself, but your camera or phone battery is dead.
Photocopy important documents. If you're leaving the country, stow copies of important documents (like your passport) in a different place than the originals. This way, if anything happens, you'll always have back-up documentation.
Bring extra underwear and socks. There are some clothes you can wear multiple times before washing. Underwear and socks aren't one of them. Plus, sweaty or wet socks are a pain – literally – to walk around in, so bring more than you need!
Pre-plan outfits. This is the best way to ensure you take only what you need. Get the most mileage out of your clothes by bringing pieces you can use for several different outfits or occasions.
Keep essentials in your carry-on. An extra pair of socks and underwear, a light outer layer, electronics, medications, your toothbrush, and any valuables should be kept in your carry-on in case your checked baggage is lost.
Use sunscreen liberally. Changes in temperatures, geographical locations, and altitudes all affect how strong the sun is. Be extra cautious and use sunscreen whenever you're outside.
Stay hydrated. Traveling usually means being on your feet all day. Carry a refillable bottle so you always have access to water (extra points if your bottle is collapsible!).
Talk with locals. Not only is it a great way to meet new and interesting people with experiences totally different from your own, but locals also have the lowdown on the best food, sights, activities, and shopping.
Set up account alerts. Before you leave, let your bank and credit card companies know where and when you'll be traveling. This avoids temporary card deactivations your bank starts seeing 'suspicious' charges from a strange location.
Plan, but leave room for spontaneity. Research your destination in advance to make sure that you don't miss any of the must-sees (or the local gems only the most prepared know about). But don't forget to leave room for the unexpected.
Tell your plans to someone back home. Make your plans known to at least one person who's not on your trip so there's always someone who knows where you are and where you should be.
Bring a first-aid kit. Blisters, cuts, colds, and all manner of physical ailments occur when you travel. Be prepared with the essentials so they don't spoil the fun.
Never carry all of your money on you. Take what you think you'll need for the day and leave the rest locked in your hotel so you're not caught penniless should you lose your wallet (or have it stolen).
Use a map, but don't be afraid to get lost. Maps are essential, especially the first few days in a new city. Who cares if you look like a tourist? You are one! But let yourself get lost once or twice, too – you never know what you'll find.
Learn the local history. A little research on your destination's past is the best way to understand its present.
Shop around for flights. You can often save serious cash by flying into a nearby city and taking a train or bus the rest of the way.
Avoid eating in touristy areas. The food is almost never good, and the prices are jacked way up. You'll have better luck – and a better meal – by walking a few blocks or minutes away.
Sample the local cuisine. Even if it's something you would never eat at home, try it anyway. You never really understand a place until you've experienced its food.
Use public transportation. Not only will you save a ton of money on taxis, but you'll also see your destination as the locals do.
Do a walking tour on your first day. It's an excellent way to get a lay of the land before you set out on your own.
Always carry cash for emergencies. It's tempting to rely on credit or debit cards for everything, but many places still require cash – and you don't want to be stuck in a cash-only situation without it.
Wear comfortable shoes. There are so many good-looking and comfortable options for footwear, so why torture yourself? Treat your feet well and they will take you to the most amazing places.
Be an early riser. It's the best way to get crowded sights all to yourself and beat the lines at popular cultural spots. It also gives you a chance to slow down and take in your surroundings.
Pack a scarf. A good scarf (or sarong) is the most versatile piece of travelwear. It can be used as a blanket, a face mask, for sun protection, to carry things… the options are endless!
Become an observer. Be mindful of where you are without the lens of a camera or smart phone in the way. Watch the locals, take in the scenery, sounds, and smells, and be fully present.
Slow down. Cramming too many places into one trip results in a surface-level experience. Gain a deeper understanding of a location by spending as much time there as your trip will allow. Several days in a few spots almost always beats a day or two in many.
Take notes. Journaling your travel experience is a great way to reflect on and remember your trip. Your notes may also prove invaluable if you ever return to that location, or know someone who is visiting for the first time.
Get off the beaten path. Every destination has certain must-sees that, although touristy, are must-sees for a reason. But to truly experience a place and its culture, venture away from the crowds and live the way the locals do. That's often when the best travel memories are made!
Happy travels.