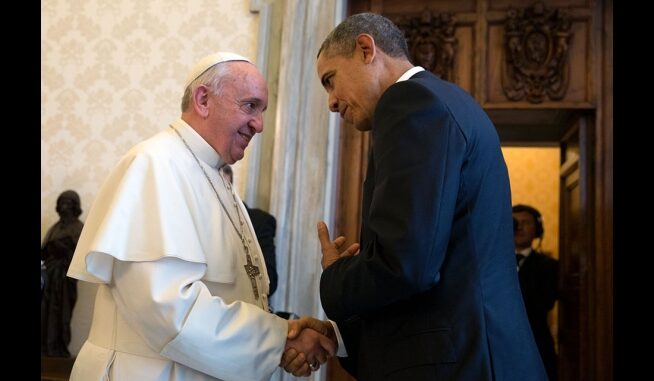 For anyone looking for details on Pope Francis' upcoming U.S. visit, a new website aims to help track the pontiff during his U.S. visit.
Ohio-based Catholic to the Max has launched PopeFrancisVisit.com.
The site is touted as a comprehensive website providing biographical information about Pope Francis and information on his scheduled appearances. As part of his visit this fall, the pope will visit the White House on Sept. 23 and will address a joint session of Congress the following day.
"We've been down this road before, back in 2008, when we realized there was no all-in-one website for Pope Benedict's visit to the U.S.," Mark Nelson, owner of Catholic to the Max, said in a news release. "There was a 'Pope in New York' website made by New York, there was a 'Pope in D.C.' website made by D.C., but there was no all-inclusive website with shopping, travel, and the whole shebang, so we made one ourselves."
Pope Francis was born Jorge Mario Bergoglio in Buenos Aires in 1936. He was elected Pope after Pope Benedict XVI resigned in 2013.
"We're just doing what we love: celebrating the Pope," Nelson said. "We don't need to be labeled 'official' in order to love the Holy Father in our own way. This is what we do."