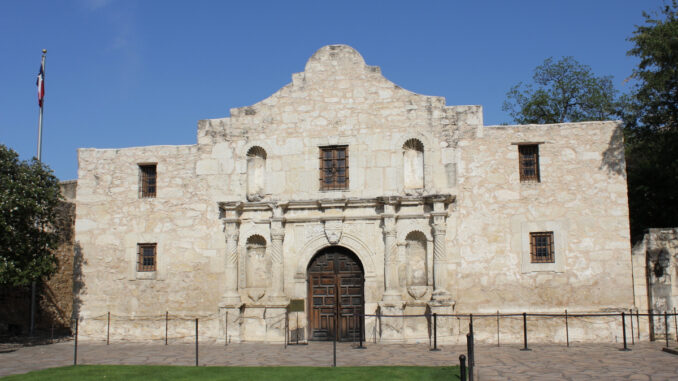 IMG_4142
Rocker Phil Collins has donated his $10 million collection of Alamo-related artifacts that will be the centerpiece of a new $100 million center, according to published reports.
"This completes the journey for me," Reuters quoted Collins, the former frontman of Genesis, as saying. "These artifacts are coming home."
Collins' 200-artifact collection is believed to be the largest private collection in the world. Among the artifacts donated are a leather pouch Davy Crockett carried from Tennessee to Texas, musket balls and a knife Jim Bowie wielded during the Battle of the Alamo.
"Some people would buy Ferraris, some people would buy houses, I bought old bits of metal and old bits of paper," The Associated Press quoted Collins as saying. "It's at my home, in my basement in Switzerland. I look at it every day, but no one else was enjoying it."
During the Battle of the Alamo, from Feb. 23 to March 6 President General Antonio López de Santa Anna with a force of 1,800 troops attacked the Alamo Mission (close to then San Antonio de Béxar), killing all 189 Texian defenders.